THE FRIENDLY LOCAL
SOLAR EXPERTS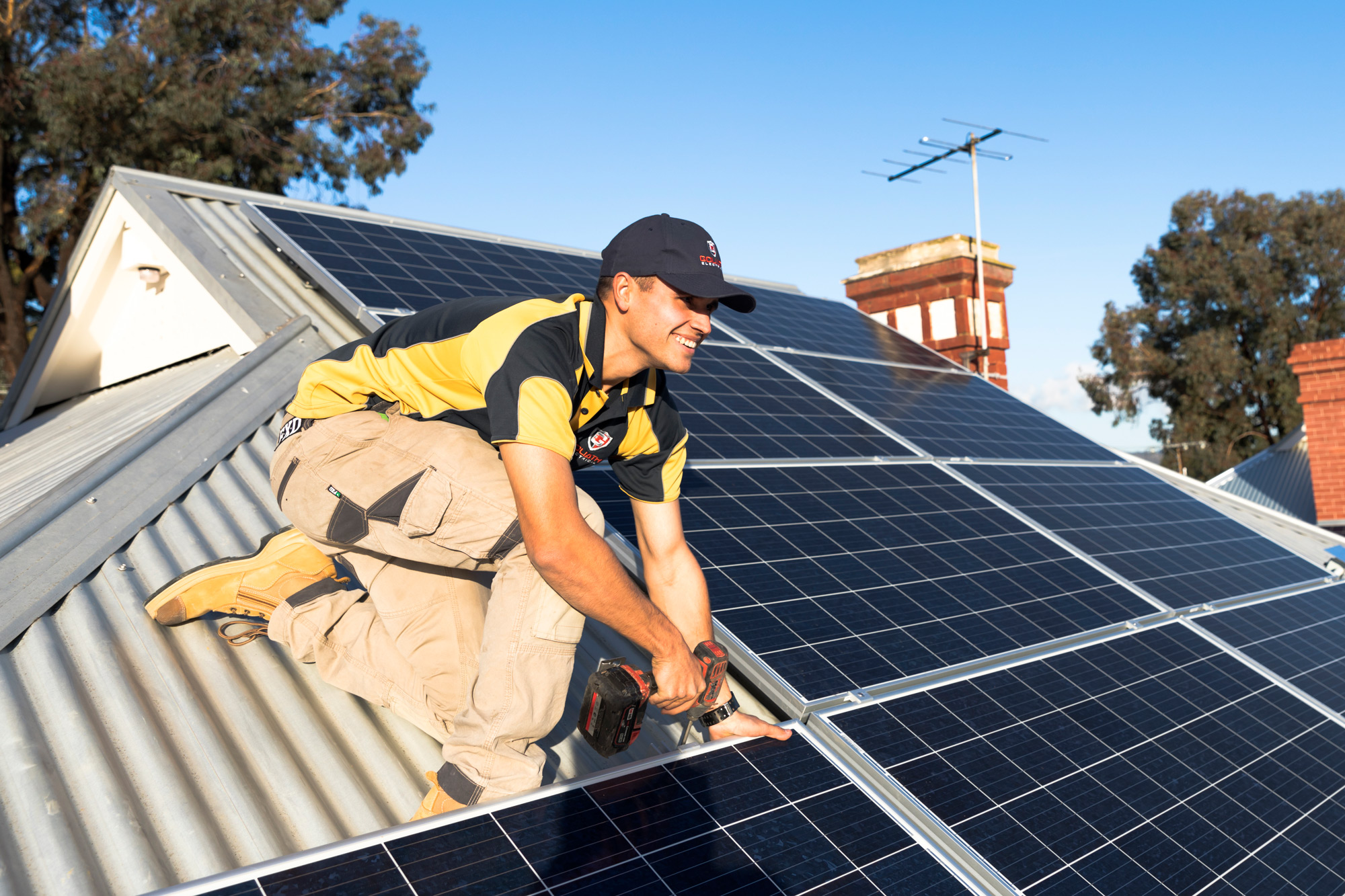 INSTALLING SOLAR
Looking to install a quality solar system at your Adelaide home or business, for a fair price? Goliath Solar & Electrical are here to help you make a sound investment in your green power future! Check out our products, read our blog and meet our team. Ready to make the switch? Simply hit the 'Get A Quote' button and we will organise a free (no obligation) quote, tailored to your needs.
Founded by electrician, David Stevens in 2012 to offer a reliable alternative to the solar industry giants.
7 Years. Over 2,000 Installs. 200+ Testimonials.
South Australia has the most expensive electricity in the world, thankfully solar power will help your hip pocket. Find out which solar product is right for you.
OUR PROMISE
We care about our clients and doing the right thing by them - a rarity in an industry known for fly-by-night companies and cowboys.
Sound too good to be true?
• Have a listen to our happy customers, who rated us South Australia's best solar installer on Australia's most trusted solar reviews site www.solarquotes.com.au
• This year marks Goliath Solar & Electrical's 7th year in business. With over 2,000 installs completed, we are super charged with experience and expertise to share.
• We work solely with our own electricians, we never use sub-contractors. All installers are employees who have completed their electrical apprenticeship working alongside David Stevens, the business owner, learning the Goliath Solar & Electrical way.
• Our solar consultants come from customer service backgrounds, are technically trained in the solar industry and don't use pushy sales techniques. They have spent months assisting with installations before providing quotes or selling solar. This means they understand the whole installation process, not just product!
• We custom design solar systems for each and every residential and commercial property. Goliath will only source reputable panels and inverters for our clients that we trust and know will last, plus all products are purchased and supported locally.
• We value and appreciate our installers, their energy and commitment to doing a great job every time. Quite simply, our sparkies will take great care of you, rain, hail or shine.